BugHuman
General of the Army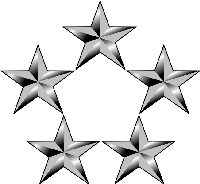 Posts

: 1798


Points

: -2147479952


Reputation

: 53


Join date

: 2008-03-21


Subject: NOOOOOOOOOOOB Mon May 11, 2009 6:44 pm

---

Ok so we beat ($) in a 2on2 scrim type thing (GJ Ladida and Kidman) and Twitch starts going berserk and calls us some names and then leaves. Now look what sub does. He actually called us noobs for using simple scrim strategy (hiding and attacking)

_________________

http://bughuman.mybrute.com

Spoiler:
Dr.Mario.
Private 2






Posts

: 498


Points

: 3855


Reputation

: 8


Join date

: 2008-08-24


Location

: Canada


Subject: Re: NOOOOOOOOOOOB Mon May 11, 2009 7:12 pm

---

wow talk about sore losers
:Lad
Lieutenant General





Posts

: 1859


Points

: -2147480373


Reputation

: 20


Join date

: 2009-05-04


Age

: 27


Location

: Just Barely South of Canada


Subject: Re: NOOOOOOOOOOOB Wed May 13, 2009 5:55 pm

---

AND WE BEAT EM AGAIN IN A SO CALLED REMATCH

except it was nowitz and blargh. we only won as aliens but at least winning 2 out of 3 is still a win

_________________
Sponsored content

Subject: Re: NOOOOOOOOOOOB

---